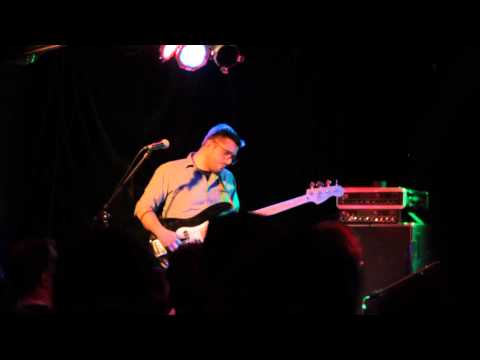 Into It. Over It.: New Record - Fall 2013 via... →
see below! intoitoveritofficial: Since November 1st, I've been cooped up in a cold Chicago rehearsal space with Nick Wakim creating, crafting and redrafting a new set of Into It. Over It. songs. The two of us put in place a new and ever-growing skill set to give this record it's own feel. Excited about not making the same…
Topshelf Records: Into It. Over It. / Hilary J.... →
LIFE IS SUFFERING 200 PAGE BOOK + LIVE IN STUDIO 7" topshelfrecords: If my memory serves me correctly, my first ever interaction with Evan Weiss was over a Twitter DM in 2010. Super professional. Since then, we've become really good friends (you eventually get used to the smell). So, it was with equal parts necessity, obligation and friendship when I decided to…
1 tag
Into It. Over It.: Into It. Over It. / Shirts For... →
i have given my Minutemen ripoff to the excellent people over at Shirts For A Cure. pick one up. everything is going to a great cause & a great company. intoitoveritofficial: As a longtime friend and supporter of Mark and most involved with Shirts For A Cure. I'm honored to be a part of their roster of shirt designs going toward a great cause. Fuck cancer. Here are the links to...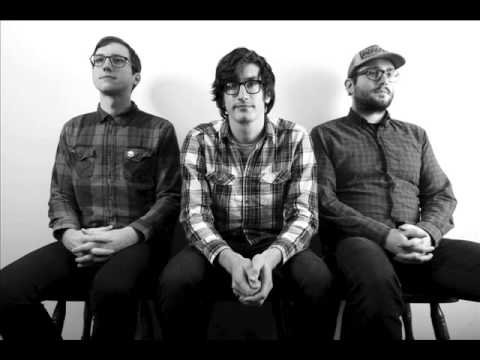 RESTOCKED THE SIZES! →
Into It. Over It. Added to Groezrock Festival 2013
SO EXCITE! intoitoveritofficial:   Into It. Over It. (SOLO) will be playing this year's Groezrock Festival in Meerhout, Belgium! Tickets can be found at http://www.groezrock.be
: EQUALITY UNDER ATTACK: A CALL TO ACTION →
this is unreal. the owners and operators of Rocketown should really consider pulling their heads out of their asses. hostagecalm: Today, on Martin Luther King Jr. Day, a longtime supporter of Hostage Calm and marriage equality was fired from his job at the Nashville music venue, Rocketown, for wearing his "I Support Same-Sex Marriage" shirt to work. A friend from Nashville contacted me about...
Into It. Over It. To Play Skate & Surf Festival...
gather round y'all intoitoveritofficial: Into It. Over It. (FULL BAND) will be playing this year's Skate and Surf Festival on May 18th/19th in Freehold, NJ alongside Macklemore & Ryan Lewis, Saves The Day, Andrew WK, Bayside and more.  More information on Skate and Surf Festival can be found HERE.
Into It. Over It. to Support Texas Is The Reason
holyshitholyshitholyshitholyshit intoitoveritofficial: Incredibly honored and excited to announce being invited to support Texas is the Reason for two shows in March.  3/8 - Toronto, ON @ Lee's Palace  3/9 - Atlanta, GA @ The Masquerade Ticket links and other show details can be found HERE.
Everyone knows I'm in over my head: Let's see if I... →
ATTENTION KIDS TRYING TO PLAY THE JAMS. THESE TABS AREN'T CORRECT.  KEEP TRYING! I'LL LET YOU KNOW WHEN YOU GET IT (OR AT LEAST GET CLOSE) ericdeben: Intro / Verse /...
Empire! Empire! (I Was a Lonely Estate): AMERICAN... →
unbelievable. not that would try and travel with a toilet company like American Airlines anyway, but I'm definitely not going to now. empireempireband: American Airlines broke my Gibson Les Paul Custom guitar AGAIN on the way back from England, despite it being in a flight case. For those of you who don't know, that's ONCE on the way to England where I get it professionally repaired,...
& Drifters: For Sale: Cassettes and Vinyls →
dude has some weird IIOI stuff (i only recently was able to track down a Covers Cassette for myself). buy stuff from this guy. don't let him ebay price you though. xx desertstrings: Cassettes: Into It. Over It. - Chicago Into It. Over It. - Covers Ticklebutt Records - 75:24 compilation 10" Record: The Saddest Landscape / Pianos Become The Teeth - Split (Etched on reverse side) 7"...
Into It. Over It. (FULL BAND) added to Braid...
MILWAUKEE, DETROIT and CHICAGO. Wassup? See you in December. Grab a ticket you guys. THREE more FULL BAND shows for 2012.  intoitoveritofficial: Happy to announce that the full band Into It. Over It. traveling road show will be playing a few more shows this December supporting Braid on their "Frame & Canvas" Midwest mini tour. Dates below. Head HERE for more details on support and other...